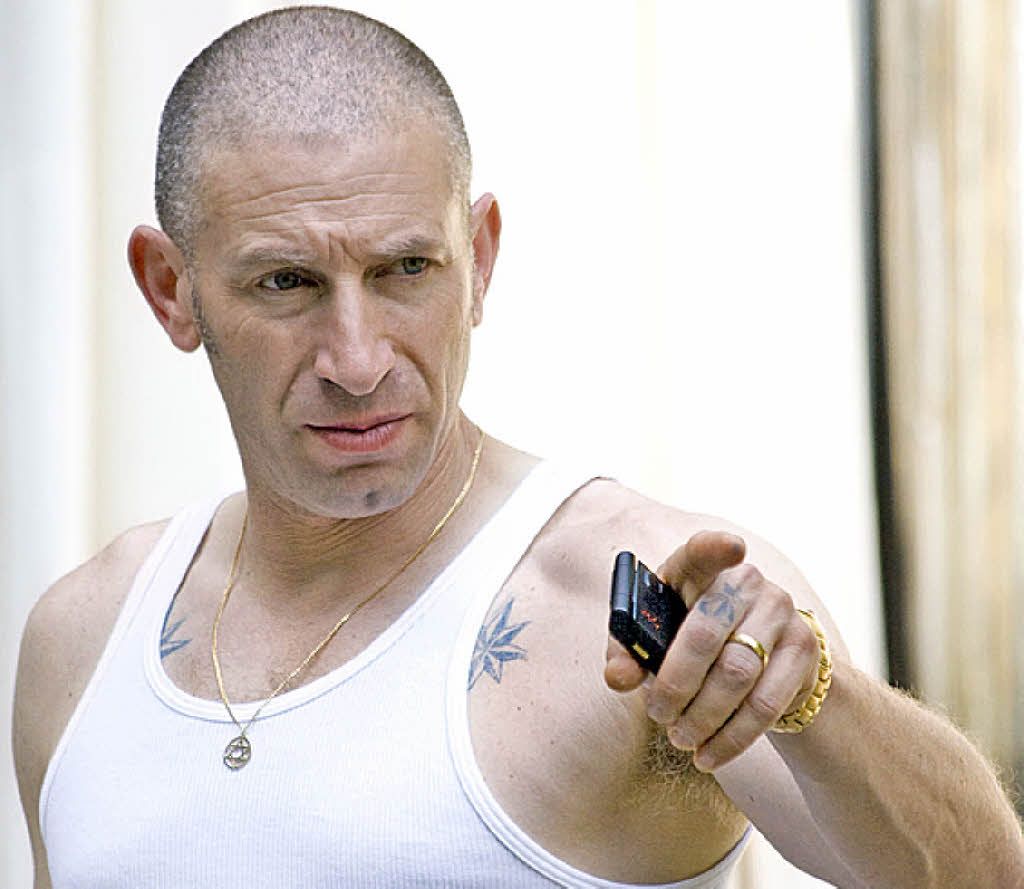 WSJ, 12.07.2023
Not long after Russia's military took control of the Ukrainian city of Melitopol, balaclava-clad men arrived at the head office of one of its largest companies, beat its security guards and announced that the business was under new ownership.
Over the next few months, many other companies in this south-coast city would follow the same fate as Melitopolskaya Chereshnya, or Melitopol Cherry, one of Ukraine's biggest fruit businesses. Now more than a year after many of those takeovers unfolded on the ground, these companies are re-emerging on corporate registers, under new Russian ownership. They are also producing again, including ammunition that is being sent to Russia.
The Security Service of Ukraine, or SBU, is investigating the seizure of more than 300 businesses in the Melitopol area, according to agency briefing documents reviewed by The Wall Street Journal. The SBU is probing, among other things, whether Russia's Federal Security Service, or FSB, and parts of its military have orchestrated some of these takeovers.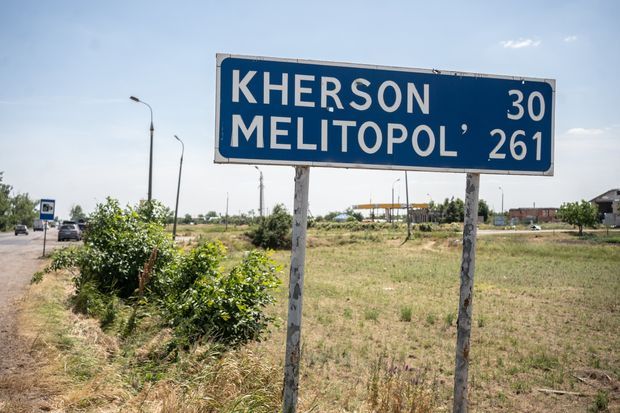 The seized companies' former owners, meanwhile, are launching their own campaigns to get their businesses back. They have filed a lawsuit in an international court against the new Russian owners and are calling old clients to stop them from buying from their former businesses.
"Today, there is not a single enterprise left in the Melitopol region that was not in one way or another in cooperation with the enemy," said Ivan Fedorov, the exiled mayor of the industrial and agricultural hub, just inland from the Sea of Azov.
Russia's Defense Ministry didn't respond to a request for comment. The new mayor of Melitopol and the new regional governor, both installed since the invasion, declined to comment.
Businesspeople say similar seizures have been repeated throughout occupied Ukraine, where Russia is also accused of stealing grain, timber and farmland. The moves help consolidate control of these territories by placing the big businesses into sympathetic hands, while also allowing Russians and their local allies to profit from the war.
Melitopol fell to Russian forces in the days after Russia's invasion in February last year.
Ukraine launched its long-awaited counteroffensive last month with probing attacks in the direction of Melitopol.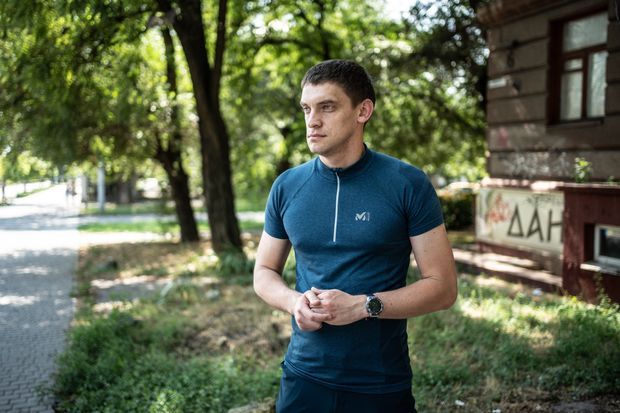 Melitopol's exiled mayor, Ivan Fedorov, says violent takeovers have followed a similar playbook across the city.
If Ukrainian forces can break through to Melitopol, they could effectively cut off Russia's land bridge to Crimea. The city sits on a major road and rail line, making it a useful logistics hub for whoever controls it.
Before the invasion, things had been going well for Melitopol Cherry. The company had doubled sales in recent years and had started a $50 million investment program, according to Karina Stanchevska, its chief financial officer.
"We were a 20-year-old company with big plans for the future," said Stanchevska, who was heavily pregnant and in Kyiv at the time of the invasion.
That came to an abrupt halt at around 5 p.m. on March 27 last year, according to Pavlo Timofieiev, a lawyer for Melitopol Cherry, who was also in Kyiv at the time but has been collecting worker testimonials since the takeover. This retelling of what happened to the company is based on those and other accounts.
A group of armored vehicles arrived at the company's offices, and five balaclava-clad gunmen got out. They had Russian accents and wore army uniforms without identifying markings. The soldiers attacked the company's guards with their rifle butts before moving into offices and taking documents, according to the worker testimonials.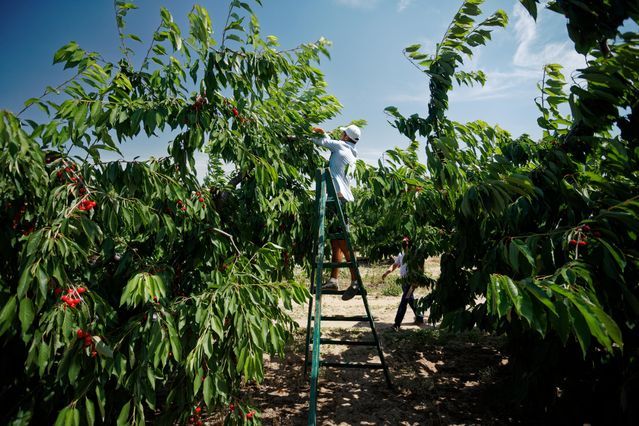 Melitopol Cherry had flourished before the war. Photo: Dmytro Larin
Melitopol Cherry's Karina Stanchevska says the company had big plans for the future.
The men told staff that the company had been nationalized and had new Russian owners.
Violent takeovers followed a similar playbook across the city, said Fedorov, the exiled mayor.
"If the manager or owner did not agree, he was immediately taken prisoner," said Fedorov.
Then came phase two of the corporate takeover: Meet the new management. Several days after the first soldiers arrived, more troops turned up at Melitopol Cherry, this time with guests.
A representative of Melitopol's newly installed government gathered workers and introduced a man identified as Alexander Abramov, who represented the company's new Moscow-based owners, according to Timofieiev, the lawyer.
In June 2022, the company popped up on a public registry of Russian companies. Its director was listed as Abramov.
The registry also named a company called Yuzhny Proekt, or "Southern Project" in English, as its founding shareholder.
Ukrainian officials say they suspect that names on Russian corporate registries are sometimes fronts for others in Russia, including the FSB and influential business owners, according to the SBU documents reviewed by the Journal, and the HUR, Ukraine's military intelligence agency.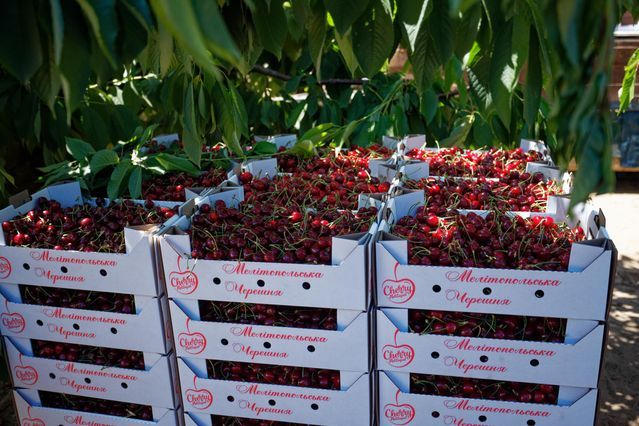 Produce from Melitopol Cherry's orchards is sold in Ukraine and abroad.
The SBU is investigating connections between Yuzhny Proekt and Magma Oil and Gas, a large Russian metals and pipeline company, according to the briefing documents.
The founder of Yuzhny Proekt is listed on Russia's corporate registry as Galina Suchkova. Her son is Sergey Suchkov, the owner of Magma. Magma also shares another director with Yuzhny Proekt, according to the corporate registry and a separate document related to a legal case.
Ukrainian intelligence is probing whether Suchkov is the former head of a local office of Russia's Investigative Committee, according to the SBU briefing documents. That body investigates major crimes and reports directly to the office of President Vladimir Putin.
Neither Yuzhny Proekt nor Magma responded to requests for comment. Abramov, Suchkova and Suchkov also didn't respond.
Timofieiev, the lawyer, continues to compile a dossier on the takeover as part of a case he has filed with the European Court of Human Rights in Strasbourg, France.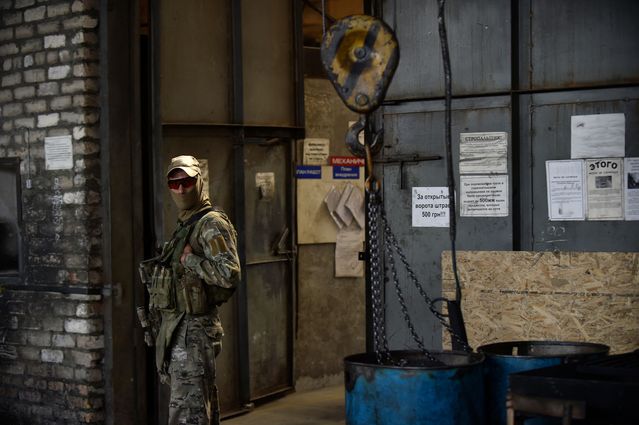 A Russian serviceman stands guard at the Melitopol Factory of Autotractor Spare Parts.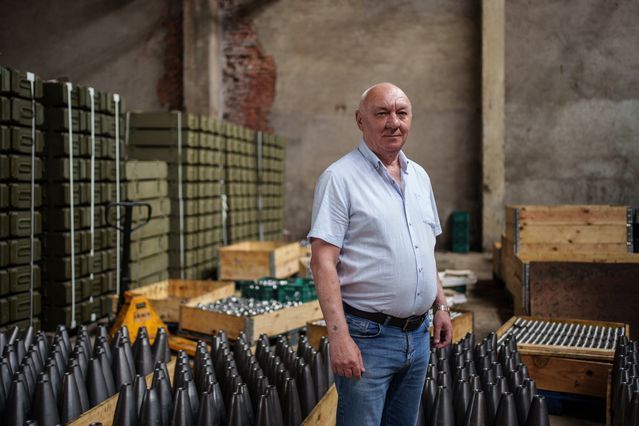 Anatoly Kuzmin, the owner of Melitopol Factory, has now set up a new facility in western Ukraine.
Stanchevska, who still acts as CFO for the business that Melitopol Cherry has in unoccupied Ukraine, said she has started seeing fruit from her company's orchards being sold on by some of its old customers abroad.
At Russia's flagship economic convention in St. Petersburg last month, Melitopol Cherry's new owners were promoting the company's fruit as a product of Russia, alongside corporate brochures for Magma, according to photos posted on a Russian Telegram channel.
The Melitopol Factory of Autotractor Spare Parts, which makes agricultural machine components and ammunition for Ukraine's military, was also taken over by armed men soon after the city was taken, according to Anatoly Kuzmin, its owner, who has compiled accounts from staff that were present. Armed men and Russian-backed local officials plundered vehicles, inventory and even a newly installed toilet bowl, he said.
"They took everything," he said.
Kuzmin fled to western Ukraine. Now, his company is listed in an online directory of Russian businesses as being owned by a St. Petersburg-based businessman with interests in timber, banking and retail.
Melitopol Factory is making artillery shells again, according to the new local governor, who was installed by Russia. Now the ammo is going to the Russians.
"There are never too many weapons," the official told local television.
Another Melitopol business, also now listed as owned by the same St. Petersburg businessman, is supplying components, including ball bearings, to Russian defense companies, according to the SBU.
Former employees of the manufacturer have been calling around old export clients telling them not to buy its spare parts.
Anatoly Kuzmin's new factory in western Ukraine produces shells.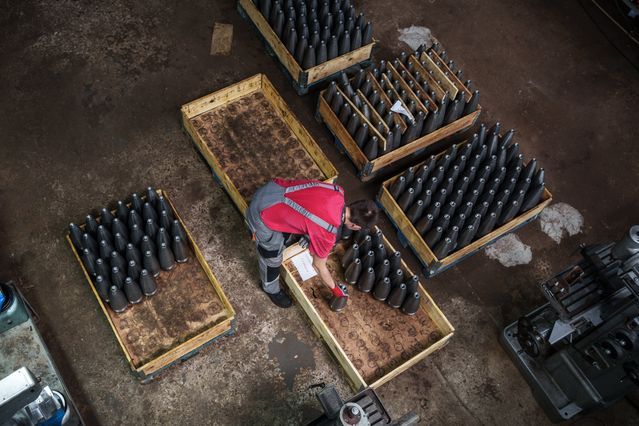 The shells produced at the factory go to the Ukrainian military.
Oleksiy Fokardi's Melitopol-based conglomerate, Isatex Invest Group, was split into parts. The Russian military took over its large industrial estate and used it as a military base. The company's hotels and an office block were seized by people claiming to be Russian government workers and traffic police, Fokardi said he was told by employees who witnessed the takeover.
Fokardi, the 43-year-old co-owner and chief executive of Isatex, started his first company at age 20, before losing it all in 2008 during the financial crisis. He rebuilt. The results of that revival now sit in Russian hands.
After fleeing Melitopol, he initially planned to emigrate to Canada. However, after settling his family and employees in a former tourist camp in the Carpathian Mountains, in southwestern Ukraine, he had a change of heart. Now he is rebuilding again in real estate.
"We start all over again and try to continue to exist here," Fokardi said.
Kuzmin, the former owner of Melitopol Factory, has also started over. He has secured new investors, recruited some of his exiled workers and started to produce mortar shells for Ukraine again—at a new factory out of the reach of Russians.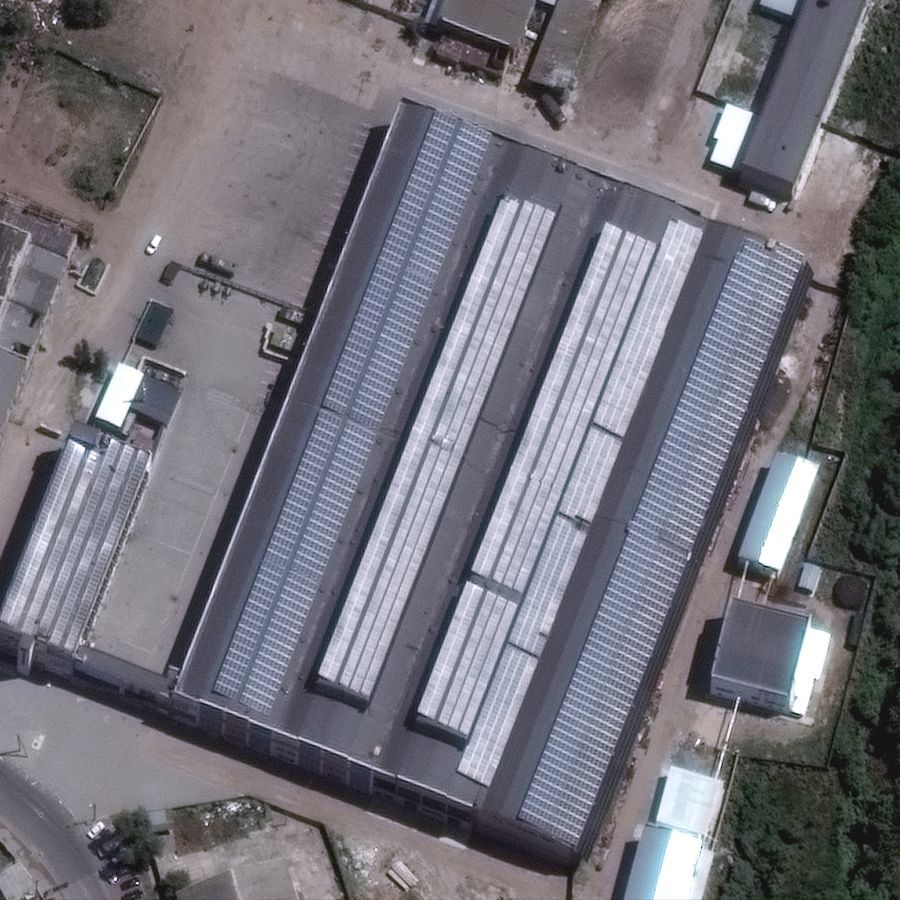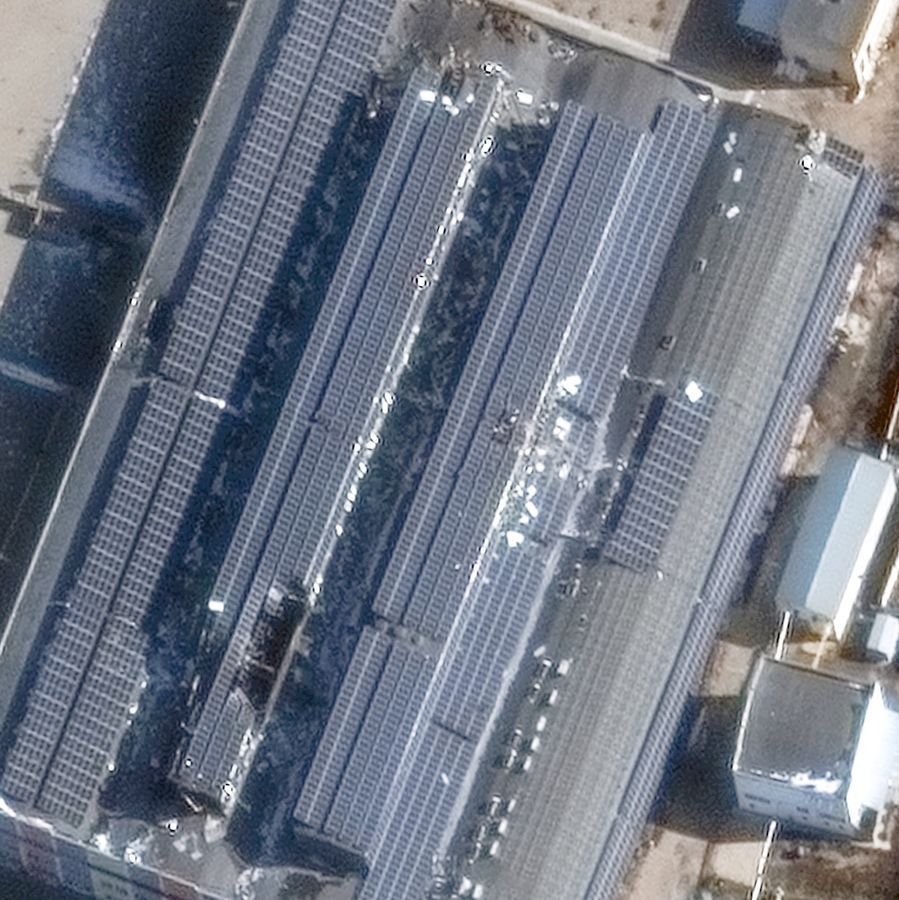 Before and after satellite images show damage to Isatex's industrial estate after what is presumed to be Ukrainian targeting of a building being used by the Russian military. Maxar Technologies