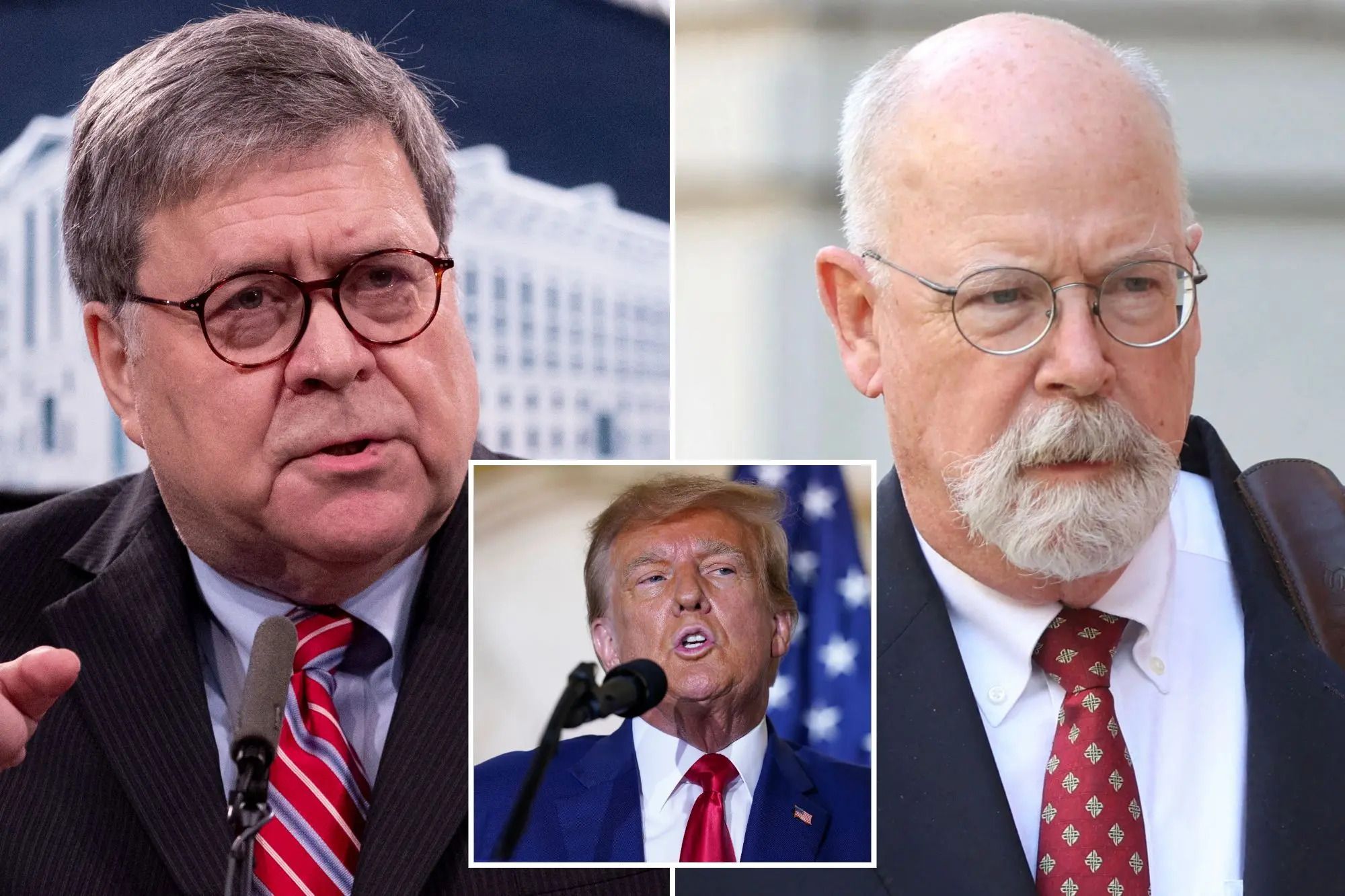 The report shows FBI headquarters ignored all the rules in the Trump-Russia probe.
WSJ, Kimberley A. Strassel, May 18, 2023
The Federal Bureau of Investigation received some shocking intelligence in 2018, suggesting the Russians might have compromised Christopher Steele's sources even before the opposition researcher began feeding his infamous dossier to the FBI. Just as shocking was the edict that came next.
According to special counsel John Durham's report, the team reviewing the intelligence was told in a meeting with a top member of the Trump-Russia collusion probe to "be careful" because "issues relating to Steele were under intense scrutiny." Dina Corsi, the deputy assistant director for counterintelligence, then ordered that findings be reported only "orally." One FBI lawyer told the Durham team it was "the most inappropriate operational or professional statement" he'd ever heard at the FBI and that he was so "appalled," he walked off the review. The lawyer didn't know exactly who'd given the order but said Ms. Corsi was "speaking for FBI leadership."
Readers won't find many direct quotes in the report from former Director James Comey or former Deputy Director Andrew McCabe—both refused to cooperate with Mr. Durham. Mr. Comey has publicly distanced himself from events, honing his mastery of "I don't recall." The Durham report gives the lie to this claim, which in turn explains what went wrong. The Trump probe was run by the "seventh floor"—by two men who were thrilled to be playing political kingmakers, and who broke all the rules.
The roots of the collusion investigation were planted in early April 2016, when Mr. Comey requested from underlings "relevant information pertaining to any Presidential candidate." (He was already deep in the Hillary Clinton email probe.) The report says that he was then briefed that the New York field office was looking at recently named Trump adviser Carter Page. It wasn't "concerned about Page" so much as the "Russians reaching out" to him. Yet the Page case and "ones like it" became a "top priority for Director Comey."
When the FBI got wind in July 2016 of a conversation between another Trump adviser and an Australian diplomat, Mr. McCabe ordered FBI agent Peter Strzok to skip all preliminary steps and launch a full counterintelligence investigation. Similarly, when the FBI received separate information from a Clinton attorney claiming a secret Trump server communicating with Russia, FBI leadership intervened to order a full probe, even though both cyber agents and Chicago-based agents were skeptical. One agent explained: "people on the 7th floor to include Director are fired up about this server." McCabe would tell an inspector general that Mr. Comey "was getting daily briefings on this stuff." Compare this with Mr. Comey's later interview with Fox News's Bret Baier in which he suggested he was only vaguely aware of details.
All this was then centralized in FBI headquarters. Line agents early on wanted to interview Mr. Page—a step agents said made only "too much sense" and the Durham report says would likely have put the whole issue to rest. They were "prohibited" by Messrs. Comey and McCabe, who remained fixated on getting a secret surveillance warrant on Mr. Page. The attorney prepping that application recalled "being constantly pressured" by "management" to push it through—being told that Mr. Comey "wants to know what's going on," while Mr. McCabe exhorted to "get this going." When a deputy assistant attorney general raised concerns with the application's reliance on Mr. Steele—given his work as a Clinton oppo researcher—supporters of the warrant went straight to Messrs. Comey and McCabe, who said to move ahead "despite his concerns."
The Durham report is littered with agents recalling their frustration that they were "excluded from the flow of information and decision-making process" and steamrolled when they objected to unjustified inquiries. One agent was told in 2017 that his primary job was renewing the Page surveillance application. Yet his team didn't believe Mr. Page to be a "threat" and thought the investigation a "dry hole." When he told his superior, he was "ignored and directed to continue."
That supervisor told the Durham team it wasn't "normal" and she "did not know why the 7th floor was so involved," but felt her boss, counterintelligence head Bill Priestap, was "not in charge and had to get approvals" from the brass. Mr. Priestap told Durham investigators that it drove him "insane" that his own underlings—Mr. Strzok and Lisa Page—went "around him to the 7th floor" whenever he disagreed with their approach. In 2018, as mistakes began to come to light, that seventh floor ordered a review team to stop writing things on paper.
Some are responding to the Durham report with calls to dismantle the FBI. But the report shows the rank and file doing exactly what the FBI is supposed to do—question, verify. The fault rests with an arrogant leadership that discarded the usual layers of oversight—a seventh floor that took charge with no regard for rules, little care for the truth, and no accountability from above.